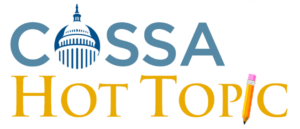 Reducing the Regulatory Burden on Federally-Funded Researchers
Summary
Over the past several years, the scientific community and policymakers alike have become increasingly concerned about the amount of time and resources scientists must devote to administrative tasks in order to apply for and comply with the terms of federal research grants. Lengthy application processes with pre- and post-award requirements, complex accreditation mechanisms, complicated accounting and purchasing regulations, and reporting requirements are just some of the burdensome requirements on federally-funded researchers.
Stakeholders in the federal government and scientific community are seeking a remedy, but finding one has proven difficult.
The following pages discuss some of the major efforts made in recent years to better understand issues of regulatory burden and to begin to develop roadmaps for addressing it. As you will read, there is no shortage of ideas, but given the complexity of the topic and the many players—federal agencies, Congress, research institutions, and researchers themselves—the path to relief is less clear.
HOT TOPIC is a series of occasional featured issue briefs offering insights into timely and crosscutting
policy developments affecting the social and behavioral science community