Graduate Training in the Social and Behavioral Sciences: A Webinar
March 6, 2018 | 2:00 pm-3:00 pm EST
View the slides: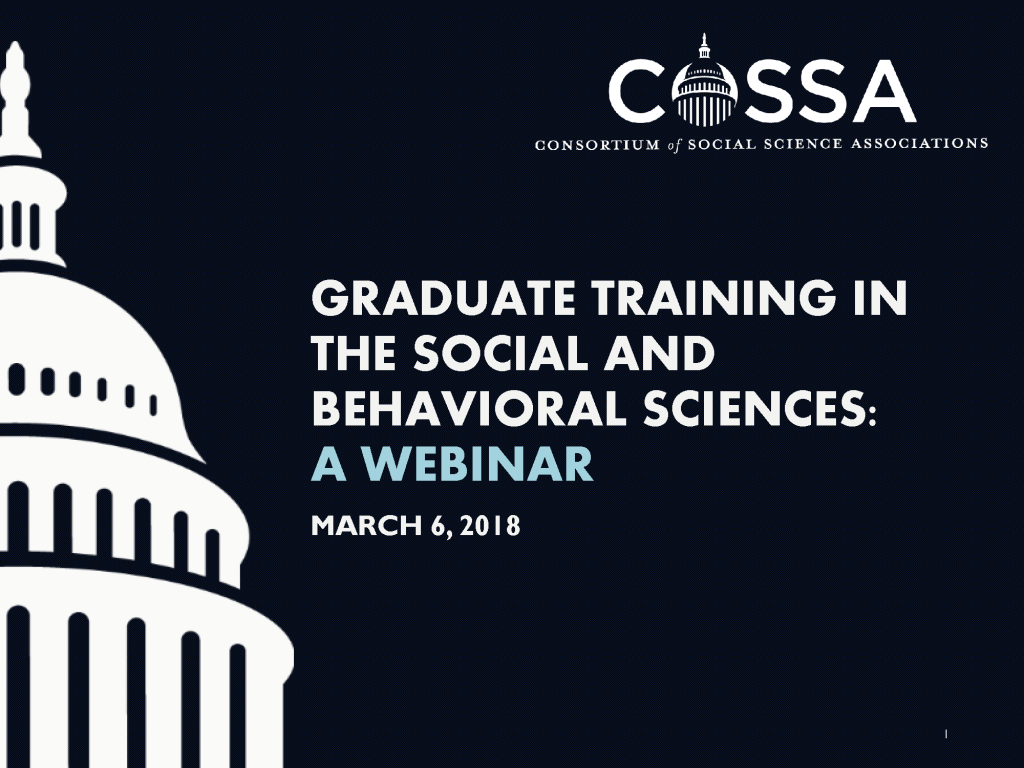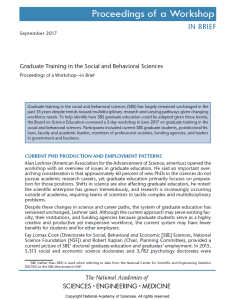 In June 2017, the National Academies of Sciences, Engineering and Medicine (NASEM) convened a two-day workshop to discuss the current state of U.S. graduate education in the social and behavioral sciences. Proceedings from the workshop were published in September 2017.
Key findings:
Approximately 60% of new PhDs in the sciences do not pursue academic research careers, yet graduate education primarily focuses on preparation for those positions.
Research is increasingly occurring outside of academia, requiring teams of scientists to tackle complex and multidisciplinary problems.
There's a growing trend among new PhDs to seek employment outside of academia, where they are better paid than in academia.
Join COSSA on March 6 at 2:00 pm Eastern for a discussion with Robert Kaplan (Workshop Planning Committee Chair) and Amy Stephens (NASEM) on the findings of the workshop and, more importantly, where graduate training in the social and behavioral sciences should go from here to meet modern-day needs. Your ideas and questions will be invited during the webinar.